Introduction
Becoming a born-again Christian is the greatest thing that has ever happened in my life. What I realized is that I need to commit my life to God through different habits that will help me grow in faith. The Scripture says that without faith, it is impossible to please God (Hebrews 11:6). Faith is the only thing that God wants to see in us. Our faith is what dictates our prayer being answered or not. Luckily, these seven ways can help to grow your faith in God and also getting your prayers answered.
Warning: This takes time. Be patient.
One: Daily prayers
Did you know that you should never cease praying (1 Thessalonians 5:17)? Prayer is what we should do every day. You are getting your needs met by God when you pray. Generally, people only pray when an emergency happens or church attendance. All in all, we should pray every day so that we can develop more fellowship with God. Develop a prayer life.
Story of Daniel and the Lion's Den
Daniel, one of the biblical heroes of the old testament made a habit where he prayed three times a day. King Darius signed a decree through the deception of the three administrators that for 30 days, no one except for King Darius can pray to God. Yet, Daniel still prayed and made his presence of him praying known to his enemies because he trusts his true God in heaven. He was arrested and was thrown in the lion's den. He survived the night without a single lion attacking him. (Daniel 6).
Daniel's prayers and his trust in God is what kept him alive and safe from the lion's den. King Darius, who liked Daniel and was happy to see him alive declares that people should fear and worship the God of Daniel, who is the same God for Abraham, Isaac, and Jacob.
Never stop praying. Take time to kneel, sit, or stand in prayer. Close your eyes or open your eyes. Say it with your mouth or mind. Watch God's power answering your prayers.
Two: use the name of Jesus
This one is where not a lot of believers used in their daily life.
Before Jesus ascended into heaven to be with his Father in heaven, he gave us authority and power to use his name to do wondrous works. In Matthew 10:1, Jesus gave authority to his disciples to cast out all devils and demons and healing all sickness and disease. Jesus then said in John 14:14 that if you ask me for anything in my name, I will do it.
Everyone who is the believer has the power and authority to use the name of Jesus over their lives. There is power in the name of Jesus.
Video Testimony
Here are a couple of videos that show the marvelous power using the name of Jesus in dangerous situations.
https://www.youtube.com/watch?v=KOUTQtsETD4&t=144s
https://www.youtube.com/watch?v=UgqPbTsnrdk
Testimony
Healing continues to work in Jesus's name. For example, John Osteen's daughter Lisa was born with cerebral palsy. He uses the name of Jesus and rebuking demon powers over her daily. Lisa Osteen is perfectly healthy and functional thanks to the power that the name of Jesus has over her life.
The name of Jesus also worked on John Osteen's wife Dodie Osteen who had terminal liver cancer in the early 1980s. Daily prayer, confession of healing, and using the name of Jesus resulted in Dodie Osteen completely healed and alive.
*Check out John Osteen's sermons about this topic for better knowledge and wisdom.*
https://www.youtube.com/playlist?list=PLyVJusrzub7iT-ynH11c4DxQYkdA0qfDW
If you want to get started, start with this confession.
Confession
"Away from you Satan. Leave me, my family, and my friends alone. I command you in the name of Jesus Christ to go and get out of my sight."
*Bonus: try to repeat Jesus' name repeatedly. Jesus!!! (5-20x). Give praise to Jesus for his holy name. *
Do this every day to resist/rebuke the devil and he will flee from you. Be steadfast with your authority to use the name of Jesus over your life.
Three: Read the Bible
This is the obvious method to grow your faith. The Bible is God's Word with stories and lessons that are still relevant in the world today. Reading the Bible allows you to increase wisdom, knowledge, guidance, comfort, and hope for your future.
If you want the truth about any of your situations like finances, healing, or strength, read the Scriptures. All your answers are from the bible.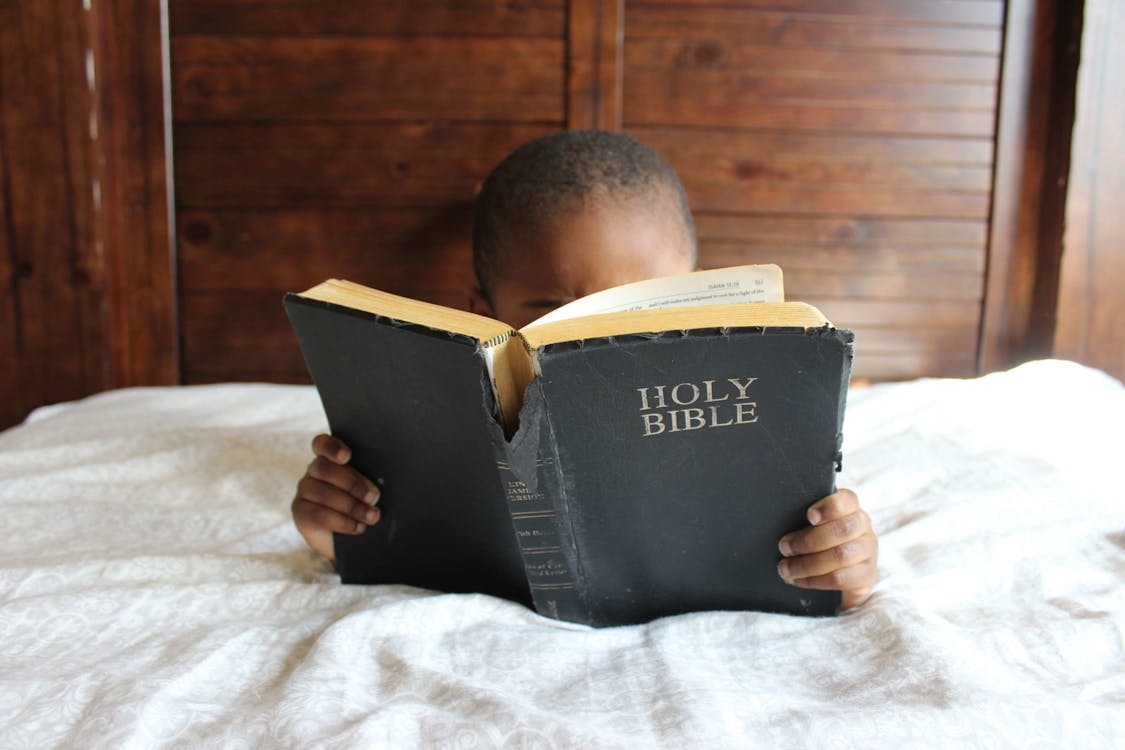 Buy a physical copy
One way that you can get the bible is by buying a physical copy online. Search online and find websites to find a bible of your choice.
download youVersion app
You get the bible by downloading an app. YouVersion is a great app that gives you tools and resources to help you grow your faith. You can read the bible there and you can pick any translation that can help you understand the text.
Here is the link to get started on downloading the app.
https://www.youversion.com/the-bible-app/
Image credited to New Life Church Collingwood from Flickr
Go online
Or you can go online and make a habit to read the bible online. Just type in the bible online and find the website to help you get started.
Let God's Word set you free. His words are the truth. Faith comes by hearing on the word of God (Romans 10:17).
Four: Thanksgiving
The Scripture says that let your request be known to God through prayer AND thanksgiving (Philippians 4:6).
It is one thing to thank God after something good has happened. On the other hand, thanking God before you see your prayers answered is better. You are thanking God in advance. You are trusting God that blessings, the fulfillment of your daily needs, and deliverance of your prayers will happen. Thanking God after he answers your prayer is showing gratitude. But thanking God before he answers your prayer is showing faith.
Paul and Silas
One of the greatest examples of the power of thanksgiving to God comes from Acts 16. This chapter focus on the story of Paul and Silas. Both men were put in jail after Paul freed the demon spirits of the girl who was following him with the power of the name of Jesus (Acts 16:17-18). Paul and Silas were mistreated harshly by being stripped down and beaten with rods. Both men were thrown in jail and were trapped (Acts 16:22-24). What both men did was that the prayed to God and then followed up with singing hymns or giving thanks to God.
Suddenly, an earthquake occurred and freed Paul and Silas (Acts 16:26). One of the jailers took them home and washed their wounds and giving them a meal and saved him and his family (Acts 16:33-34).
How Jesus feed people in Matthew 14 and Matthew 15
In Matthew 14:13-21 and Matthew 15:29-39, Jesus thanked God for the provision of food that was given. Amazingly, in Matthew 14:13-21, all 5000 men including women and children were fed with leftovers. Like Matthew 15:29-39, all 4000 men including women and children were fed with leftovers. This happened when Jesus thanked God for the 7 loaves of bread and few small fish for the feeding of 4000 while 5 loaves of bread and 2 fish to feed 5000.
It is important to give thanks to God for everything. Praise is your faith at work. Put your faith to work with thanksgiving. Try using Psalms, they are good ways to provide worship and thanksgiving to God.
What to thank God for?
Life
Family
Friends
Health
Safety
Protection
Food
Drink
Provision
Home
LOVE
Mercy
Grace
Peace
Joy
Relationship with family and friends
God as your shepherd, light, salvation, shield, rock, glory, merciful, strength, healer, provider, defender, protector, and deliverer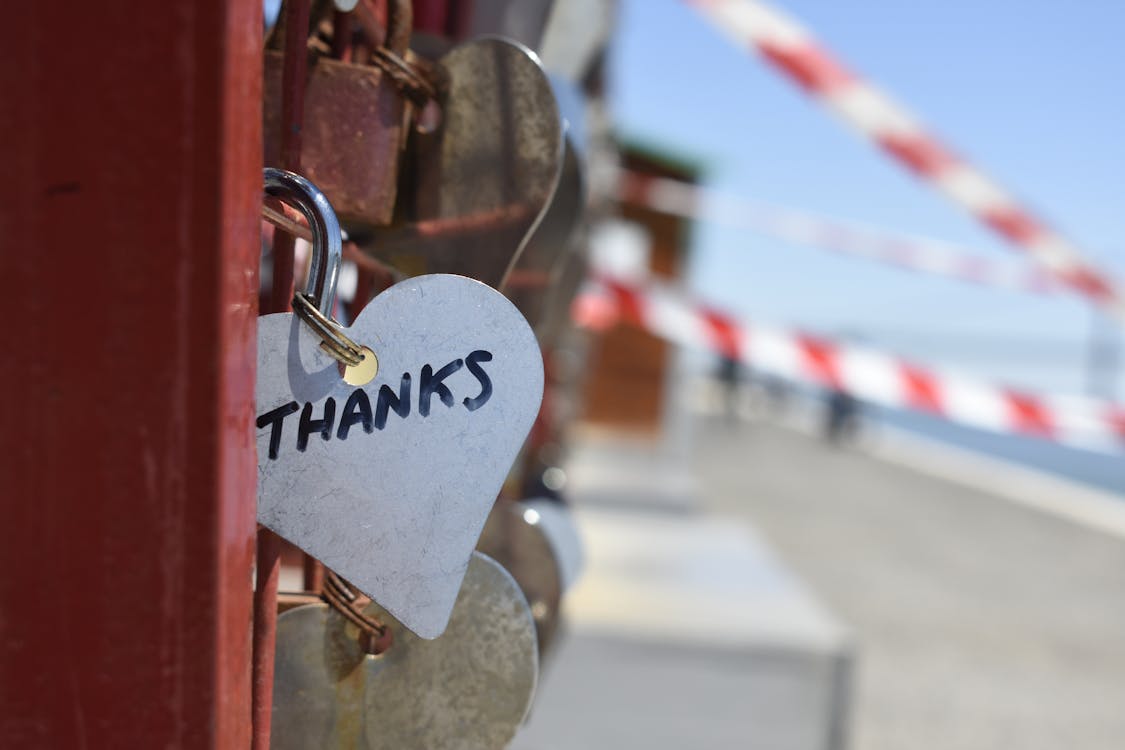 Five: Sing Hymns
Most churches do this as part of their service.
Hymns are songs that serve to give adoration or prayer to God. This is one of the most common methods to worship God. There are probably some of you who love to sing and those who do not. It is important to sing hymns to God.
the benefits of singing hymns
The article "5 Marvelous Benefits of Singing to the Lord in Our Daily Life" from Bibles for America blog explained that when you sing hymns, you feel Christ's presence and your hearts filled with joy. You dwell in God's words, provide a pure expression of praise and worship to God, deepening your walk with Christ, and you are filled in spirit.
There are many hymns you can use to show your love to God.
I create a list of hymns that you can sing for your personal devotional.
Six: Confession of Faith
This is important. The Scripture says that death and life are in the power of the tongue (Proverbs 18:21). Whatever you say about yourself of who you are and what you say about your situation, you will get wherever your life will go to because of what you say with your mouth.
Believe it or not, what you say can change your life.
This practice will only work if you confess the word of God in your mouth. God's words are the truth. They hold power when you speak it to receive a miracle from God. Luckily, John Osteen provides some practices on how to speak God's word to change your life for the better.
John Osteen's practice
John Osteen declared that for the power of God's words to work in your life, you must agree, believe, and confess the word of God in your mouth. Understand that there is a miracle in your mouth. Confess your spiritual authority, God's abundant supply, and victory over fear.
Start speaking the word of God over your life and in every area of your life. Do this everyday. Watch the power of God's word provide a miracle.
here are some websites that can help you confess the word of god into your mouth and bring it to life
Confessions and prayers of the word by topic | Christian-Faith
Confessions of Faith | Hopefaithprayer.com
Scripture Confessions | Godismysource.org
Prayers and Confessions | LivingWord Christian Center
Seven: Be Dangerous
If you want what you want from your prayer, be dangerous. When you pray, express yourself with raw emotion and honesty. Lay everything you want to say to God.
In prayer, you are talking to God. It is okay that your prayers are not perfect. Be honest.
Tell the Lord everything that you want to say and what you want him to do for you.
Praying safe is one thing. But if you want to unlock God's blessings and favor into your life, you must step out of your comfort zone and pray bold prayers with passion and raw honesty. This will deepen your faith and allows God to answer your prayer by bold faith.
Remind God of who he is. Speak the Scriptures to God. Be relentless in prayer. God wants to hear from you and he always listens.
Violent Faith
Violent faith is a type of faith where someone does not take no for an answer, never gives up on their prayer, and keeps fighting until their prayers are answered.
This sermon by John Osteen in the early 1980s provides detail on how to exercise violent faith.
https://www.youtube.com/watch?v=C5Z-YrXRvaE
if you need help to pray dangerous prayers, look at these links
50 Dangerous Prayers That Bring Restoration
20 Dangerously Powerful Bible Prayers | Beliefnet
Conclusion
Applying these habits or practices in your spiritual life can help you grow stronger in faith. Your prayer may not be answered immediately. It takes time to get your prayers answered.
We are in spiritual warfare against Satan and his demons every day.
Never give up. Do not take no for an answer. Keep communicating with God.
Stand firm in your faith. Keep believing in hope.
Develop an ongoing commitment to God and Lord Jesus Christ.
Your miracle is on the way.
Praise the Lord!!! Glory to God and Jesus!!!
God Bless You!!!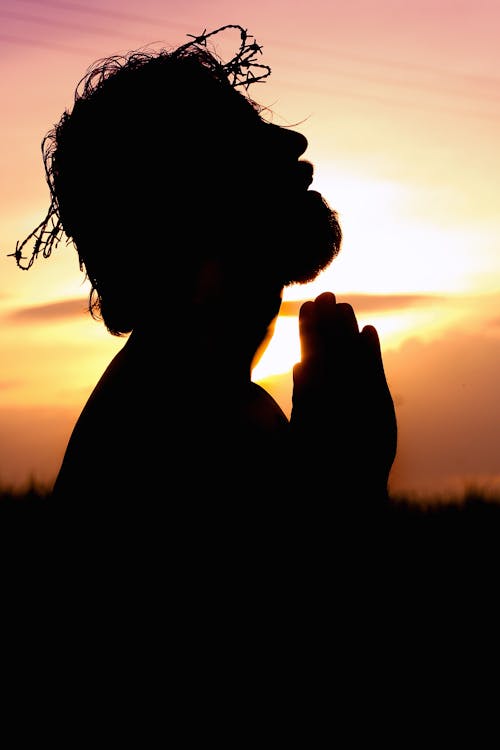 Reference
5 Marvelous Benefits of Singing to the Lord in Our Daily Life. (2017, May 1). Bibles for America Blog. https://blog.biblesforamerica.org/5-marvelous-benefits-of-singing-to-the-lord-in-our-daily-life/