Introduction: I love to walk my dog almost every day. Most of us are probably dog lovers and has a dog. Walking our dog is important to your dog's health. But the one thing I'm curious about is the idea of dog walking considered as exercise. So can dog walking be considered as an exercise? Let us find out.
Can dog walk count as an exercise?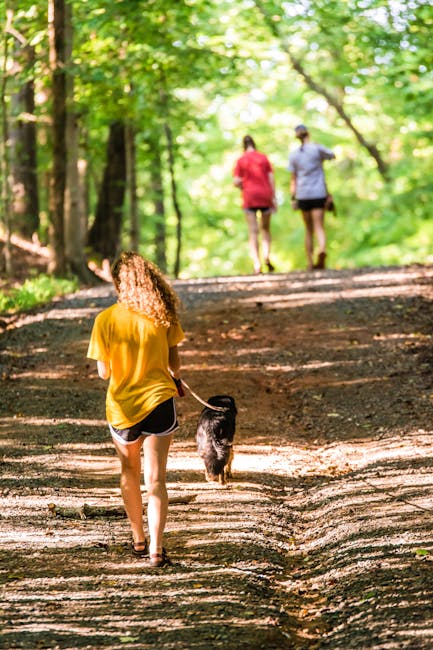 YES, there is evidence that proves the fact.
Why it can be?
According to the article "Walking the dog: Yes, it counts as exercise" by Harvard Health Publishing, the title speaks for itself. It is shown that older adults can benefit from dog walking because it can help them become active. The article then explains that you can make dog walking as an exercise to meet the guidelines of 75-150 min per week. Dog owners met these guidelines better than those who do not own a dog. Another benefit besides the physical health is better mental health. You feel calm because dog walking decreases the risk of stress and releasing oxytocin, a hormone that makes you feel good. You can have your blood pressure lower. In addition, you may meet people in your neighborhood and feel connected socially and might become your friend.
Better Health Channel stated in their article "Dog walking – the health benefits" that walking your dog few times a week can help to improve cardiorespiratory fitness, lower blood pressure, decrease stress, and improve muscles and bones. Not to mention walking your dog is vital to your dog's health to prevent the risk of overweight and medical conditions.
The Daily Wag! is all about dogs and dog walkers. The article "Does Walking My Dog Really Counts as Exercise?" answers the question with a big yes. The health benefits for you include the lesser chance of developing breast cancer, heart disease, diabetes, and colon cancer.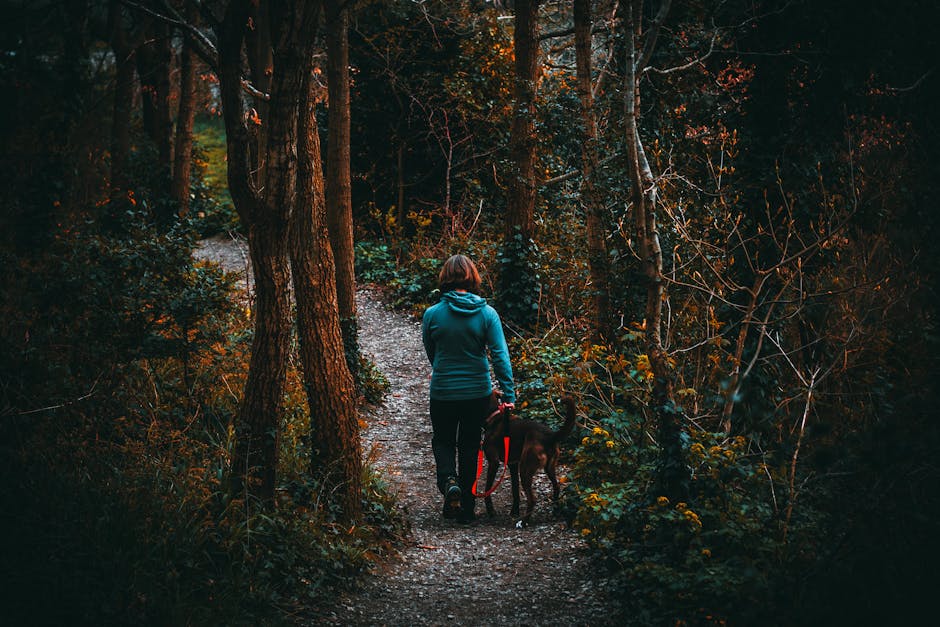 *All three articles mentioned above discuss the benefit of dog walking of the dog itself and why it is crucial to walk your dog every day.*
Why it might not be?
There seems to be no article or evidence that proves that dog walking not counting as an exercise. But if I had to pick any reason why it might not be, it could be that when you walk your dog, dogs tend to stop and smell frequently. This can cause fewer calories to burn and walk at the irregular rhythmic pattern. Depending on your dog, sometimes the walking session can last for less than 20 minutes. However, as long as you walk your dog at least 2-3 times a day, then you will be okay. Another thing is that if the weather is rain or thunderstorm, it can prevent your dog to get their exercise. You have to think outside the box to get your dog to pee and poop through bad weather conditions.
What can you do to get into dog walking?
In general, if your dog show signs of wanting to go for a walk, go for it. If your dog doesn't show a sign, try to talk to your dog and reveal a leash to possibly get your dog to want to go outside. Get your dog excited for a walk.
I don't have a dog. What should I do?
Some people who love dogs might not have a dog of their own. So how can you get into dog walking without a dog? There are two companies that have apps that offer dog walking services/job. Wag! is mainly an app that offers dog walking only while Rover offers dog walking, 30 min visits, dog boarding, or dog sitting. If both companies approve your application and account, then setting up schedules and doing dog walking services can be a piece of cake. A bonus is that you can get paid to do so to the point where you can earn a potential of $1000 per month. This might be your side gigs or hustle to earn money on the side.
Improve your dog walking:
Dog walking can be somewhat boring if it's consistent walking and no innovation to your dog walking exercise. The one thing you can do to make your dog walking fun and turn into an exercise is by doing some bodyweight exercises. What you can do is when your dog stops and smell, dedicate that time to do squats, lunges, calf raises, jumping jacks, high knees, butt kicks, standing abs, and/or punches and kicks. You can get both cardio and strength exercises in while creating no excuse for exercise. Another way you can do to make your dog walk fun is taking them to the field and play with your dog. Run around with your dog, bring balls or toys to play catch, and maybe bring along your friend or family member so that your dog gets into a vigorous kind of exercise. The last thing you can do is take them out for a hike. This can be good to explore different locations and improving your physical health more for yourself and your dog.
*Check this link out. It will guarantee to help you change your lifestyle for the better. Start living healthy now.*
Conclusion:
Based on the articles and the facts behind the benefits of dog walking, this type of walking counts as an exercise. It provides the same benefits as brisk walking and running. There are also benefits for your dog and psychological health. You can create different ways to make your dog walks fun and better. It is recommended by Better Health Channel that you should walk your dog for at least 30 mins. It is okay to break your walks into chunks; 15 min in the morning and 15 min in the afternoon. Supervise your dog around children to avoid any trouble. Take some consideration into the environmental aspect. Have a nice walk.
Reference
Harvard Health Publishing. (2017, September). Walking the dog: Yes, it counts as exercise. Retrieved from https://www.health.harvard.edu/heart-health/walking-the-dog-yes-it-counts-as-exercise
Wag Walking. Does Walking My Dog Really Count As Exercise. Retrieved from https://wagwalking.com/daily/does-walking-my-dog-really-count-as-exercise
Better Health Channel. Dog Walking – The Health Benefits. Retrieved from https://www.betterhealth.vic.gov.au/health/healthyliving/dog-walking-the-health-benefits