Intro:
I have reviewed two YouTube Fitness channels: POPSUGAR Fitness and Fitness Blender. It is time to introduce a new review to a YouTube Channel that has been in the health and fitness game since 2007. HASFit has provided thousands of free workouts and counting. Since 2016, HASFit has become its own company to the point where San Antonio had their personal training session with multiple results of weight loss and health and fitness gains. Let's take a look at whether or not HASFit is a good YouTube channel to trust for exercise and if this channel is the one for you.
Meet the people behind HASFit: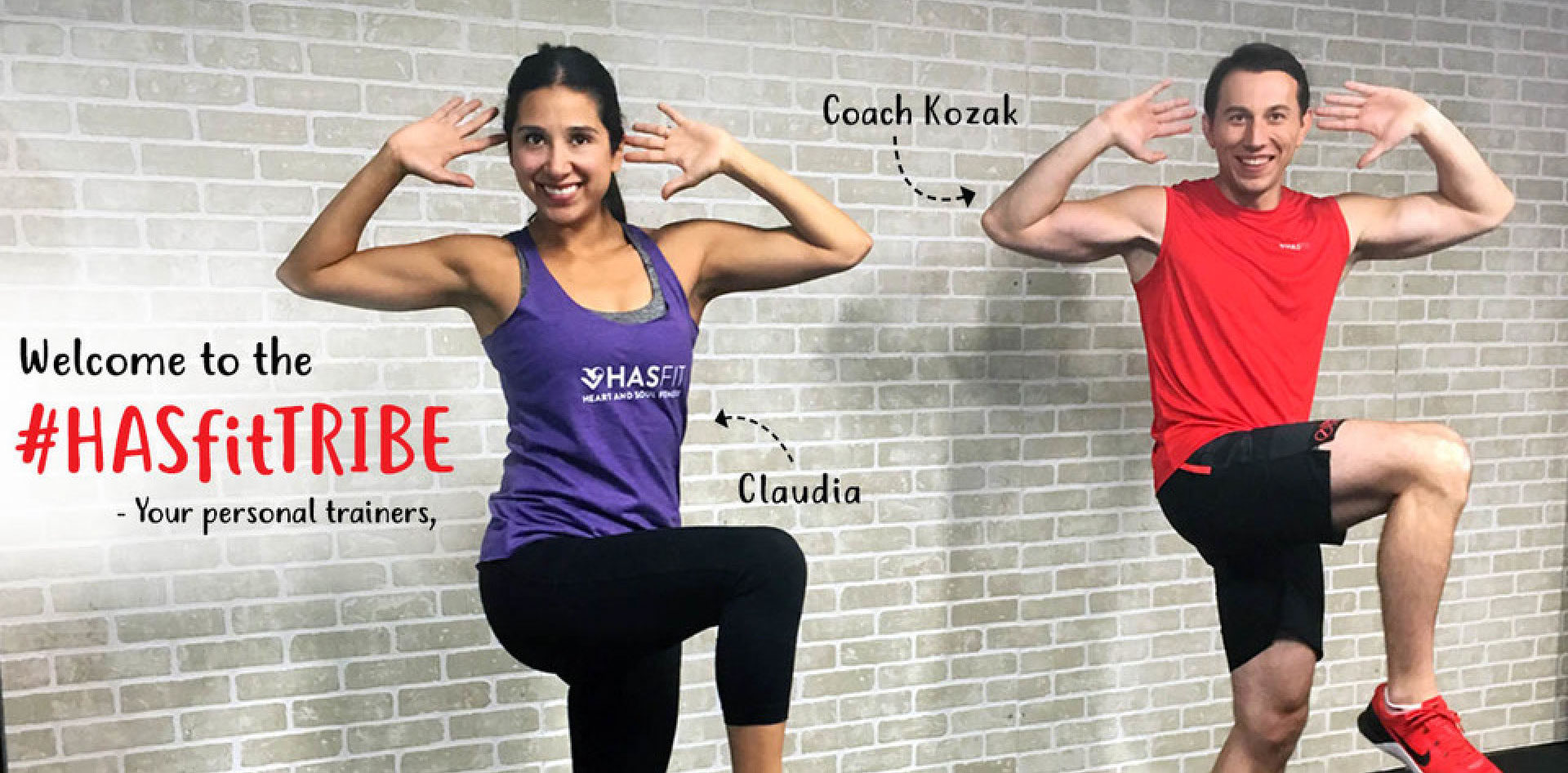 HASFit first started out with the Co-founder, Joshua Kozak. He is a certified trainer with a certification by ISSA, International Sports Science Association. This organization is the same with ACE Fitness, NASM, and ACSM; ISSA is an organization you can trust. His resume is huge and has a very good experience with health and fitness and marketing. Check out his profile at this link: https://www.linkedin.com/in/joshuakozak. As the years gone by, Coach Kozak is now accompanied by his wife, coach Claudia. Together, HASFit officially founded in 2016 and the business continues to run to this day.
Purpose/Goal:
The main goal of HASFit is believing that improving health and fitness should be free because your heart and soul deserves to be healthy and fit. Motivation is key and staying motivated is what they want each person to have when focusing on a health or fitness goal. Offering over thousands of free workout videos and includes exercise, meal plans, and motivation to keep reaching for your goals.
Video component:
Let's take this video as an example of how their videos work. The video titled "30 Minute Cardio HIIT Workout for People Who Get Bored Easily – Home Workout without Equipment no"
The video starts with the introduction of coach Joshua and Claudia Kozak giving you the summary of what the workout is going to be about. Listing what equipment needed and transition to warm-up phase. Usually, in most videos, HASFit has workout preview to know what to expect in the video session. After the warm-up phase, the transition, then goes to the conditioning phase, or in this case, cardio phase. The two coaches guide you throughout the video and giving you techniques, tips, and cues to help give quality over quantity aspect. Sometimes there will be background and fonts with sayings that provides more helpful tips or motivation talk. After the workout is complete, the two coaches will thank you for completing the workout with them and give marketing promotion of their company. Sadly, this video did not include a cooldown phase. Some of their videos do provide cooldown and some do not. FOLLOW WARM-UP, CONDITIONING, AND COOLDOWN cycle.
I've noticed a couple of things in the video. One of the main things is the two coaches demonstration of each exercise. Joshua Kozak demonstrates the intermediate and advanced version of each exercise while Claudia Kozak demonstrates the beginner or modified version of each exercise. I love this aspect of their videos because there are some people who can't do particular exercises because of a limitation or preference. Showing modification, basic, and advanced version of each exercise helps people following along the videos to pick which version that they can do for a specific time interval without stopping or feeling too tired. Showing calorie meter is another good feature in their video. Similar to Fitness Blender, HASFit shows a calorie meter to indicate how many calories burned for beginner to advanced exercisers. The last thing feature in the video is the time meter. This obviously indicating the time remaining for the duration of the workout. However, HASFit is more than just a YouTube channel.
Other features:
One of the things HASFit did that brought a unique style to their company is when they developed both IOS and Android app. The app is personal training workouts on the go and has it available on your phone. It's main goal is to become a better version of you featuring different levels of workouts from beginner to intermediate to advanced. Fitness plan provided and new workouts added each week. The workouts range from cardio to strength training and even kickboxing and MMA. Lots of plans and programs focus on 30-day schedule to keep track of your progress.
The app is becoming effective to people who used it. Look at this example from the IOS app.
Review by Greg C. from IOS app review
"My results just one year later and I have gotten 138 pounds off! (so far! just a little more to go) Woo Hoo! Thank you both so much Coach Kozak and Miss Claudia for these amazing workout videos!
"I started the HASfit workout programs of months ago and have to say this is as good as any classes and personal trainer sessions at the gym! Who says you need to go to the gym to build muscle? Its so great to be able to work out at home and be challenged, pushed and motivated by these workouts and exercise plans.
The variety of the workouts in in each plan is brilliant as means you don't get bored or plateau doing the same workout plans all the time. These are the best home workouts I have ever done. I recommend them to anyone, whatever your fitness level they seem to have all basis covered!," Greg C.
Featured on NBC, Women's Health, Men's Health, Runner's World, Yahoo, AOL, Mashable, TechCrunch, Huffington Post, MSN, Product Hunt, Computer World, CNET, and more
Another feature that HASFit has is organizing healthy living with nutrition plans and recipes for healthy eating. Although personal trainers are within the scope of practice to plan or provide meal plans/diet, it seems that both Kozak is passionate to get people to eat better diets. They have a book called "Eating For Life" and it has a good review with 12 reviews giving 5-star ratings. Check out their book and see for yourself if it is effective or not.
The last feature that separates POPSUGAR Fitness and Fitness Blender are creating personal training setting. The only setting that they have is at San Antonio. The website http://www.hasfitpersonaltrainer.com/ summarizes the concept and the impact it created on real people. Check the link and be the judge.
Pros:
-HASFit has improved the quality of its YouTube channel since 2007
-Effective workout plans and programs
-Weight loss
-Improve health and fitness
-Strength gains
-Increase cardiorespiratory fitness
-Variety of opportunities
-Testimonials to support the effectiveness of HASFit
-Workout for beginners, intermediate, and advanced
Cons:
So far I can't think of any cons against the channel or the website. Let me know in the comment if there are any cons about HASFit.
Conclusion:
Since the foundation of HASFit started in 2007, the company has expanded and created an impact on people who want to improve health and fitness. Thanks to Joshua Kozak and Claudia Kozak, the company became big and expanded bigger health and fitness motivation. The workout videos are worth checking out. If you're looking to stick with a fitness plan, go for HASFit. Results may vary. Have fun trying out their workouts.