Introduction: It is a new year. 2019. A new year means 2019 will be different from 2018. Whenever there is a new year, there's always a new year resolution. One of the biggest New Year resolution people creates for themselves wants to lose weight and go to the gym almost every day. Yet not everyone can stick to the goal for a long term. Luckily, there are resources you can use to help your health and fitness New Year Resolution.
Why most people could not stick to the New Year goal?: Usually, in the first week or two, people are packed in a gym to strive for a goal to lose weight or improve health and fitness. Sadly, after that second week, people simply stop coming to the gym. One of the main reasons is barriers to exercise. I touch on barriers to exercise in an article called "Barriers to Exercise: How to Solve it" so check the article helping you solve whatever barriers you have. Another reason is people don't have a plan, program, or guideline to follow. When people follow guidelines like ACSM, they are more likely to continue exercising. Without guidelines, you lose motivation and quit exercising. Lack of motivation is another big reason, relating to barriers to exercise. Losing motivation means you give up doing something without someone or something to push you every day. Lastly, for the purpose of this article, lack of resources for people to go to if they feel stuck on what to do.
Local Gym: Visit your local gym near you. Consider a membership for those wanting their health and fitness goal to be a long-term goal. Hire a personal trainer if the local gym offers it. Some gyms you can consider can be LifeTime Fitness, LA Fitness, or similar gyms. Getting a personal trainer can help establish a relationship where you and a personal trainer can work together to reach your personal goals.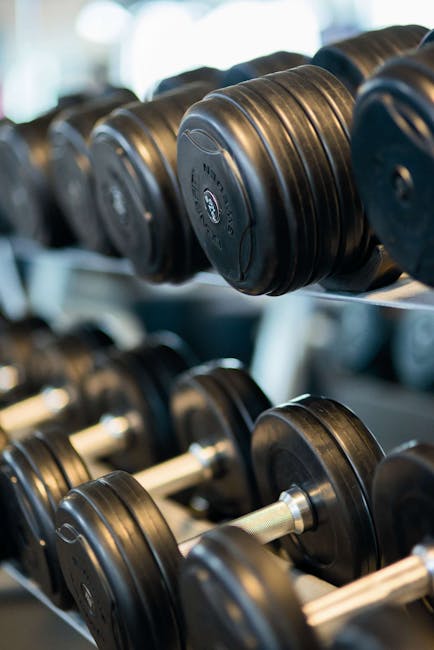 Apps: The great thing about apps is that there are a variety of types you can download for lifestyle. Health & Fitness is one of the topics. The benefit is that most apps that provide workouts are free; no fee or pay. There is a debate whether or not fitness apps work. In the article "Fitness Apps: Do They Actually Work?" by Maxwell Barna, it explained that a study was conducted by the Journal of Medical Internet Research and concluded that fitness apps can promote positive behavioral changes. These app-users continue to use these apps to become more active. The study also claims that fitness apps can help overcome barriers to exercise like a lack of motivation or lack of time. Apps recommended include Leap Fitness Group Home Workout, Freeletics, 30 Day Fitness Challenge, Sworkit, Nike Training Club, etc. Achievement app is a good app to help you earn points (10000=$10) by connecting health and fitness apps and tracking sleep, mediation, food and drink, exercise, and steps. START EARNING TODAY.
Another app you can consider and HIGHLY recommended for those wanting to lose weight with motivation is an app called HealthyWage. HealthyWage is an app that allows people to make a bet or accept a challenge to win large amount of money to lose weight. This is good for those wanting motivation to lose weight and even earn money. Teresa T. from New York, NY took the bet of $125 for 6 months to lose 60 pounds, and 6 months later she lost 69 pounds and earn $2,415. You think this is a lie, check out her success story from the link: https://www.healthywage.com/weight-loss/success-stories/teresa-s-lost-69-pounds-and-won-2415/ also check out more success stories on their website. Do you want to boost the likelihood your weight loss journey will be successful? Leading academic research shows that money enhances weight loss success, making dieters significantly more likely to lose weight. HealthyWage uses cash-based challenges designed to help end procrastination, encourage perseverance, and harness the power of your desire to avoid losing your wager. Start your HealthyWager today and get paid for losing weight.
YouTube: YouTube is a great resource to use for exercise. I've started using YouTube fitness videos since August 2018 and still doing it to reach for my health and fitness goal. I did an article "YouTube Channels to Consider"  (Check out the article as well) talking about 10 YouTube Fitness channels to considered and 10 of these channels are a good start for beginners. The best part about some of these channels is that they create a playlist for you to follow. Other YouTubers create a 30-day challenge, which can be helpful to stay on track and keep working your body towards benefits.
Affiliate Links: Since the first day of 2019, I've teamed up with companies will help you improve your health, fitness, and well-being for the new year. Check out my article "Products to Help Your Health, Wellness, and Fitness 2019"
Conclusion:
2019 will be a year that improvement increases personally or any other aspect of your life. Regardless of your New Year Resolution like losing weight, eat better, become more active, or exercise more, all of the resources provided in this article will leave you no excuse this time. Keep going and strive for your goal. Explore these resources and pick out which ones that work best for you. Happy New Year to you all and live a positive life.
Resource:
Barna, M. (2017, July 11). Fitness Apps: Do They Actually Work? Retrieved from https://www.highsnobiety.com/2017/07/11/fitness-apps-working/