Top 10 tips for cross-country runners
Introduction: Middle school and high school are usually a tough experience for some people. Some people turn into sports to get away from school work or annoying people. One of my favorite sport to do during high school is cross country running. I love a lot of things about my cross country experience at Gaithersburg High School from 2013-2015. I always love my cross country family. They're like a second family to me. However, cross country running helped me become this way. The sport itself is the reason why I have a passion for health and fitness. This passion prompted me to start this blog and pursue an exercise science major. Sadly, I'm not a top runner compared to the ones highlighted on the website Milesplit. After I graduated high school in 2016, I became engrossed in how to become a better runner. Here are the top 10 tips I personally think will help you achieve your goal for the next fall.
*Warning: These ten tips is based on personal opinion and may contain some truth to it.*
Start Slow
This is one of the difficult steps to take. Most of the time people just want to run fast and long without knowing their limitations. The analogy is like saying you can't sing the high notes without learning to sing. If you can't run continuously for 30 min, it's okay. Start where you are now. For example, run 5 min, then walk 25 min. This is okay because you want to start slow and make this as the basis for you to get back in shape. You can still get in shape by walking as long as you do it every day and use them as an interval work.
Gradually Progress Your Training
Once you start to see improvement of endurance, you can incorporate workouts. Speed will come from improved fitness and form. Most common workouts runners used in their training are fartlek (speed play), tempo run, progression run, hills, and interval running. However, it is important to increase training slowly because jumping the gun can increase the chance of injury. Adapt your body for progression. Allow time and you'll see improvement for long-term.
Condition Your Body
Running is a good way to improve your goals. Yet, running alone will not help you fully. Runners should be considered strength training, especially full body training. I recommend this because running is a full body sport. Muscle endurance or muscle hypertrophy is, in my opinion, the best option for runners. Focus on strengthening the upper body for arm drive and lower body for leg strength and drive. Look at ACSM's guideline for resistance training for the general healthy population.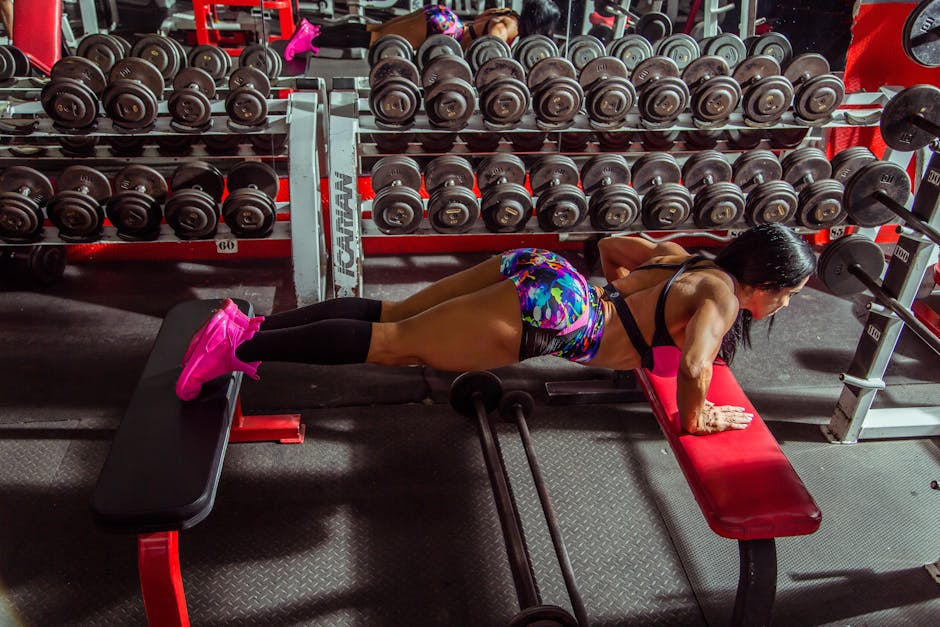 Work on Core
The core is abs, hips, glutes, lower back. Improving core strength is crucial to help your body run faster and better. You can do this almost every day between 5-15 min. Another way to work on your core is by doing Pilates. Pilates is a workout that improves core strength and breathing. Core strength exercises can help you in the long run for better athletic performances. Check out this video by SeanVigueFitness.
Active Rest
This concept is misleading. People often think that rest means lying on the couch or lying in bed doing almost nothing all day. THIS IS FALSE. You want your body to rest, but keep moving because your body needs to move to function more. I recommend going for a walk for 45-60 min. You can also be considered flexibility workout like yoga. Katelyn Tuohy, one of the most accomplished high school runner in the last 2 years stated in a magazine that she uses her rest by going for a hike and actively moves around, which may be the reason why she's becoming the best runner now.
Outline or create a training program
Before you can start the first 5 steps, outline your summer training program. According to the ACSM, for cardiorespiratory fitness, the frequency is 5-7 days a week. ALWAYS look at ACSM guidelines.
Sample:
F: 5-7 days a week
I: Moderate to Vigorous intensity
T: 20-60 min
T: Running, Walking, Cardio-based exercises
Nutrition and Diet
This is important for your body. I will make a blog about this in the future. In short, change diet on your carbohydrate, fats, and protein. Carbs should be grains, legumes, seeds, pasta, fruits, and vegetables. Protein should be meat, poultry, fish, yogurt, eggs, and milk. Fats include food like oil, butter, or fried foods. Remember to find fats that contain high-density lipoprotein and poly/monosaturated fatty acids to help reduce blood cholesterol level. Vitamin and minerals should be mindful of as well. Source: ACSM's Resources for the Personal Trainer 5th edition
Focus on developing the mental mind of a champion
Physical health is important but improving mental mind is also key to every athlete's success. To sum up, set a goal, have a mental image, self-talk for positive motivation, and have confidence in yourself. In addition, focus, control your breathing, build mental toughness, manage your anxiety, have enjoyment, create body language that represents a champion, get in the zone, and have a power phrase to power your performance. I might do a blog about this topic soon.  Source: Afremow's The Champion's Mind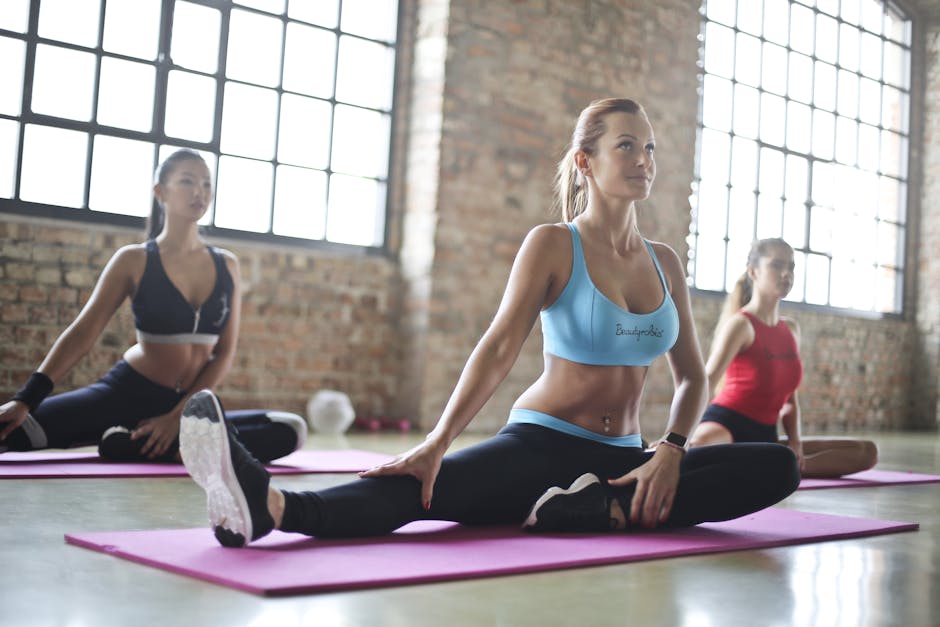 Practice proper running form
There's a reason why most cross-country coaches want you to do striders. Striders focus on proper form when running at that pace for a race. Include striders at every easy run or long run to practice on proper running/race form. Do at least 6-10 striders. You may take a rest day as practice sessions of good running techniques. Having good arm drive/swing, leg drive, relaxed body, and efficient strides will help you run better than your previous running form.
*Have your family or friend to record you running and examine your running form/techniques.*
Be consistent
This is hard because if you want to become a top runner in your school, be efficient in your running pace, running form, and training. Do that and you might snag a PR or a spot in the state championship race.
Honorable Mention: Other tips you can keep in mind too. Run fast, but relaxed. Here is the video that explains more about this tip (https://www.youtube.com/watch?v=2uWqXYCAb2Y)
. Doing a posture check can help you make sure you are ready for a run with proper techniques. Running drills are effective during the warm-up to help you prepare your body to run with proper form. Drills like high knees, butt kicks, Frankenstein, carioca, and heel walks are good examples of running drills. Cross country runners should learn to sprint because you want to save some energy to provide a kick to the finish line. Doing sprint intervals are a great way to target fat (belly fat) and improve speed and stamina. Considered doing sprint sessions with a sprinter. This can help you give a burst of speed at the finish line and outmatch your competition. Improve certain muscles like calves, thighs, glutes, hip flexors. These muscles are key to get your body run more without the risk of injury. I recommend doing at least 10-20 min of strength workout focusing on those muscles (They'll thank you later). Lastly, take in flexibility training. Yoga is one of the popular methods to do for flexibility training. Check the blog about flexibility training. Do this at least 2-3 days a week for better recovery.
*These can be applied to track and field runners as well.*
Caution: Barriers are the biggest thing that hinders a runner's goal. Look at the blog called "Barriers to Exercise". Injury may happen if you're not taking care of your body. If you want to learn more about injury rehabilitation, I'll post more injuries and rehabilitation or go to websites like Orthoinfo, Verywell Fit, WedMd, or Healthline.
Videos: These videos should give you the idea of how the ten tips and the honorable mentions work. These videos are not made by me. All 8 videos are credit to the users
Video 1: https://www.youtube.com/watch?v=VyjyewP6_i8
Video 2: https://www.youtube.com/watch?v=RCKOAyOwm1c
Video 3: https://www.youtube.com/watch?v=Rsrg7unfV-A&t=1s
Video 4: https://www.youtube.com/watch?v=HwgZZxqDIM0
Video 5: https://www.youtube.com/watch?v=6zq5aRAyBY0
Video 6: https://www.youtube.com/watch?v=wCVSv7UxB2E
Video 7: https://www.youtube.com/watch?v=8p9A1cjxNtc&t=1s
Video 8: https://www.youtube.com/watch?v=ELaqh5EY8XE&t=1s
Conclusion: All of these tips should guarantee to assist you in achieving your goal of becoming a good runner. Not every runner can benefit from this blog as everyone is different depending on their styles or personal opinion. You can always look at YouTube videos concerning running tips and techniques that can benefit your running. Make your summer training worth it for better results. Have a good training and good luck with your season.