Introduction: YouTube has always been full of different channels that follow the same concept but different style and approach. Fitness is one of the topics that is filled with many videos with exercise and workout to do at home. Usually, if you see a YouTube channel that has a verify check, that means these channels are business based and consider in my opinion trustful. Despite the many channels, some are worth checking out and add to your exercise regime. From cardio-based channel to strength training, I found 10 channels you should consider adding to your playlist. The list is going to depend on popularity, variety, and personal preference. Some of the channels listed will be underrated and small popularity.
YouTube Channels:
1) POPSUGAR Fitness
I personally love this channel a lot. Check out my review for this channel. One of benefits that this channel has along with other channels is creating a playlist that is specific like timed workouts, cardio-based, strength, and core/ab playlist you can start checking out to get in a good workout. I love the aspect of having 3 people in the video with one doing the modification, one doing the progression, and one leading the workout. Good workout videos, good instructors, and fun atmosphere. Channel: https://www.youtube.com/user/popsugartvfit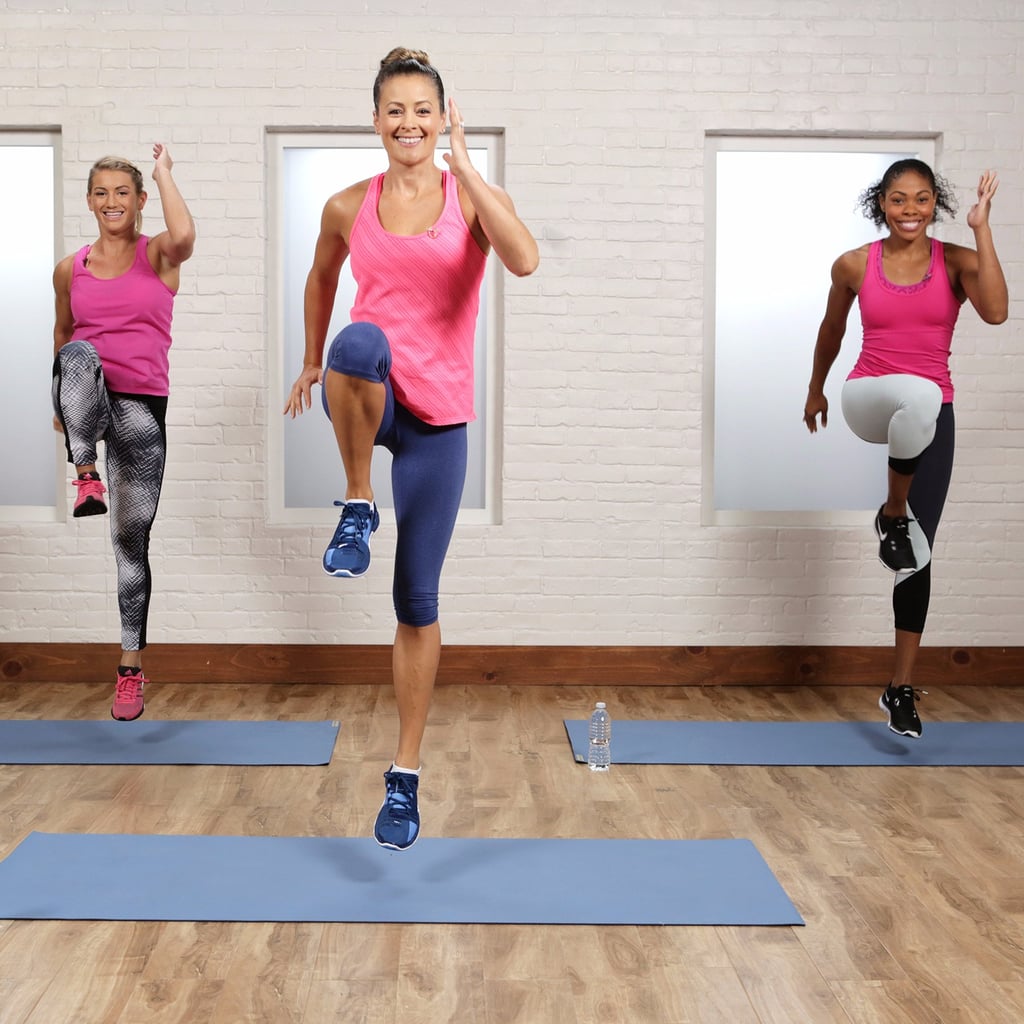 2) Fitness Blender
This is one of the most popular and recognizable channels in the fitness world of YouTube. I also did a review on this channel. Formed by husband and wife, this channel has videos that although are more than 3 years old, they are still considered effective. Calorie meter is a great way to let the viewer know how many calories you are burning in a video from low to high. They have not made recent videos for 6 months, but definitely check their videos. Channel: https://www.youtube.com/user/FitnessBlender
3) HASfit
The channel has evolved from one person to two people. In the past, there used to be one person. Now you have two people: one handing the progression while one handles the modification. They offer cardio and strength options and have a lot of videos to check out. Channel: https://www.youtube.com/user/KozakSportsPerform
4) Heather Robertson
This is different. She is not a well-known channel and does not have many subscribers, but her videos are worth checking out. When I first check out her video which is this video, I was blown away by her exercise choices and structure. She mainly chose exercises that involved full body and cardio. She used a time structure of either 45 sec 15 sec or 20 sec 10 sec. She also creates a playlist that is time-based and focuses on cardio. Most of her videos focus on one type of exercise: high-intensity interval training. Here is her channel link: https://www.youtube.com/channel/UCOpsZxrmeDARilha1uq4slA
5) Sydney Cummings
The channel is also not well-known, but her workouts are major calorie burning results. She uploads weekly videos and is specific about how many calories you can burn in a single video. She has playlists you can check out for variety of options like boot camp or no-equipment-needed exercises. Fun fact: She is a certified personal trainer at NASM so she can be seen as credible. Channel: https://www.youtube.com/channel/UCVQJZE_on7It_pEv6tn-jdA
6) Sean Vigue Fitness
The first time I discover this channel, it was a video about pilates for runners because back in 2014, I want to improve my core muscles and using this video has helped me improve my core muscle and breathing technique. His videos are mainly about pilates and yoga so this channel is mainly for core strength and maintain or improve flexibility. The big thing that Sean Vigue has is his own brand. Check out his website and look at his products you can follow to help you become fit and healthy. Channel: https://www.youtube.com/channel/UCvCwGWW0od-BCfRtU2euaLg
7) BarbarianBody
The main difference between this channel from the rest of the channels listed is the focus primarily on strength training. He provides videos that are 10-15 min of full body dumbbell workout to help save time or prevent lack of time. I use this channel for strength training and help me save time in less than 30 minutes. Channel: https://www.youtube.com/channel/UCduSVNApvBELfswY_ElMkOw
8) Chloe Ting
Health and Fitness is the main concept of this channel. She uploads workout video every Tuesday while uploading a health-related video every weekend. Her most popular video is intense ab workout. She does do low-impact and full body workout. She does circuit of exercises and this help to keep track on her workout videos. She can even help your health with diet advice. Channel: https://www.youtube.com/channel/UCCgLoMYIyP0U56dEhEL1wXQ
9) Runtastic Fitness
If you want to improve your running but don't want to do a lot of running, then check this channel. Just running to improve running is not enough. Sometimes you need other forms like HIIT cardio and strength for runners to seek results for endurance and stamina. This channel is mainly for runners only, but it can be available for those who are not runners. Channel: https://www.youtube.com/user/runtasticFitness
10) Emi Wong
She is a full-time YouTuber in Hong Kong and her fitness videos are great for those who want to challenge their bodies to workout in less than 30 minutes. Most of her videos are less than 30 minutes ranging from 10 min-20 min. The one thing I like about her is the one playlist she has called Beginner Workouts with Emi because this can help people get in an effective workout that is low-impact but can still improve fitness. Her workouts are timed structure, mainly 45 sec 15 sec. She also does vlogs and other videos outside of fitness so check her channel out if you like her fitness content. Channel: https://www.youtube.com/channel/UCvGEK5_U-kLgO6-AMDPeTUQ
Pros:
The good thing about the channels is that you can use the videos to help you get in a good workout. You can also create a playlist of your own to help you find any videos that suit your preference and make it a daily thing. The best part, throughout these channels is that all 10 channels are free and accessible without paying a fee or any price. This is also good if you are in a parking lot or during lunch break to use these videos to get in between 10-30 min.
Cons:
The bad thing about the channels is competition. As mentioned before, there are so many YouTube channels taking on the concept of health and fitness and there is a small and big popularity among the channels. There are channels like blogilates, BeFit, GymRa, etc build a following and become more popular than the other channels listed in the top 10. It is better to look at big and small channels and see which ones are favorable to you. Another bad thing about the channels is the videos. There are so many videos you can choose from and it can be tough to choose. You cannot pick all of the videos; rather have certain videos that work best for you. So many videos mean so many options to choose.
Conclusion: Whether it is cardio, strength, or flexibility, there will always be channels that will offer these workouts to you for free and give you benefits. These channels can help you achieve your goals for weight loss, healthy body, or improving health and fitness. Give these channels a chance because you might like their content. Consider ACSM FITT guidelines and apply that to your YouTube playlist. Lastly, for promotion, if you like the 10 channels content, then subscribe to their channels and support them.